Office of the Recorder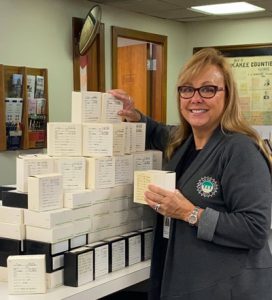 County Recorders are an integral part of property ownership. The foundation of what was to become the Recorder's office was laid in 1215 A.D. with the signing of the Magna Carta which provided for state protection of land ownership. The Kankakee County Recorder's office retain records dating back to the founding of the county in 1853.
The United States Constitution provides every individual the freedom and right to own property in their own name. That freedom is protected in the Office of the Recorder by permanently recording all original documents pertaining to property ownership and real property transactions within Kankakee County. This makes the County Recorder an integral part of property ownership. Instruments filed with the Recorder's office include deeds, mortgages, releases and assignments, property liens, as well as assorted federal, state and local liens. Other documents included are veteran's discharge papers, corporation papers, and instruments pertaining to the Uniform Commercial Code. The Recorder's office is also responsible for the recordation and storage of subdivision plats, land surveys and monument records.
Primary responsibility for the Kankakee County Recorder has not changed. It is our responsibility to maintain accurate and timely indexing and maintenance of documents reflecting the chain of title to land within Kankakee County. Our records are indexed and available to view by digital images on the computer from 1989 forward and prior to that on microfiche and microfilm. Please feel free to visit our office to be assisted by our friendly staff.
A tour of our office is a chronological history not only of Kankakee County property, but of technology itself. The records held within our office will showcase the latest and best means of record keeping within any given time in our history. Records painstakingly stored within large leather bound books filled with the flowing and often poetic language of our forefather's forefathers. Books documenting the original government tracts laid out throughout the county, military discharge papers dating back to the early 1900's following a path through history in both times of peace, as well as, conflict.
We are committed to the protection and preservation of the records governing the ownership of all land within our county. I look forward to continually improving the Recorder's office to better serve your needs.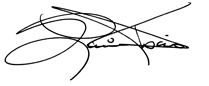 Lori Gadbois
Recorder